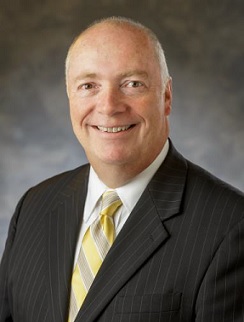 Dear Student,
On behalf of the entire academic community, it is my pleasure to welcome you to Fontbonne University.
You have made a major decision by choosing to attend Fontbonne and earn your post-secondary degree. Actually, it is even more than a major decision; it's a life-changing decision because you will be in the constant quest for truth, knowledge and wisdom. Your essential being will be transformed by not only learning how to make a living but also learning how to live a life, which is ultimately more important.
I encourage you to take full advantage of all of your campus-based opportunities be they academic, spiritual, interpersonal, recreational or developmental in nature. Use your time wisely and benefit from our values of excellence, integrity, respect, diversity, community, justice, service, faith and Catholic identity.
Here at Fontbonne, you will engage in an educational environment that can be summed up as values-based and student-centered with a philosophy of Learn More. Be More, which encourages you to utilize your gifts and talents to the fullest possible level.
Rest assured that you have chosen wisely and, once again, welcome to Fontbonne.
Sincerely,

J. Michael Pressimone
President